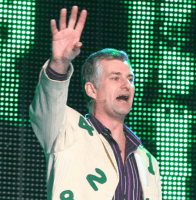 Andrew has had extensive experience delivering both CPD, staff mentoring, school improvement and development, as well as talks and shows in many different countries in Europe, Africa and Asia.
This has included Keynote talks for Conferences, teacher training days,, and lectures and shows for all ages.
Each year, Andrew usually undertakes a tour of Asia with his colleague Liz Gibbs, also a hugely experienced international trainer. The aim of this tour is to keep costs down for schools by combining visits thus reducing travelling time and charges. Here are the details for the forthcoming tour, to which anyone is welcome, not just members of the host school.
Sadly both our 2020 and 2021 tours were cancelled due to Covid-19, but we are hoping to return in 2022 should the situation improve.
If you are teaching abroad and are interested in a possible visit to support or train your staff or to inspire and motivate your pupils, it is best to get in touch at least 4 months before the proposed visit to allow plans to be drawn up and to ensure the optimum dates are available, as Andrew's diary tends to fill up some way in advance.
Here's where we have worked so far:
International Terms and Conditions – please read carefully:
International consultancy fees for single schools where up to 30 staff require training are £900 per day outside the UK, both plus accommodation and travel expenses. If other schools are attending we operate a sliding scale making it more cost-effective:
1 School (up to 30 staff) £900 per school. For more than 30 staff we charge as per two schools.
2 schools £650 per school
3 schools £450 per school
4 or more schools: £350 per school.
The lead school will be invoiced for the full amount however and then can reclaim from partner schools, and of course share out any travel costs by agreement between them and the other schools. Schools with over 30 staff being trained will be charged as though they are two schools.
Travel charges cover four things:
1. Transfers between home and London, and between the destination airport, hotel and school. If the school provides transfers in their own location (most do and this makes sense) then obviously this will not be charged.
2. Return flight costs between London and the destination airport. Some schools prefer to book these themselves, in which case they will obviously not be invoiced.
3. A daily subsistence charge, to cover the anticipated cost of meals and local transportation while away from home. If at all possible this should be available in local currency and delivered to the hotel. I do not have extravagant tastes in food, and prefer to sample local cuisine whenever possible. I will be guided by the school as to how much is realistic in each city.
4. For any trips via economy flights: 1 further single day fee. This is to cover travel time required on outward and return journeys, as foreign trips usually prohibit at least two days of either working at home or working at schools elsewhere on those days. For flights less than three hours only half of this fee will be charged rather than a full day's fee. If any class of flight other than economy is chosen by the school, for example when traveling business class, this single day fee fee is waived entirely. This is because it is easier to work efficiently while en route, and therefore when flying business class I am happy to waive this fee and obviously arrive in better shape for client schools. Our policy is to allow clients to make the decision either way.
NB: The hotel bill is usually not included in travel expenses, as I have found that schools tend to book and pay for this themselves.
Payment: Full invoice will be sent on final agreement of the work, and is due for settlement by the date of the visit. This is hugely appreciated as it greatly helps with our cashflow.